Elevate Your Fitness Game with HAYLOU LS02 Pro
Introducing the HAYLOU LS02 Pro, the latest addition to our range of cutting-edge wearable technology. Stay connected and on track throughout your day with this feature-packed smartwatch.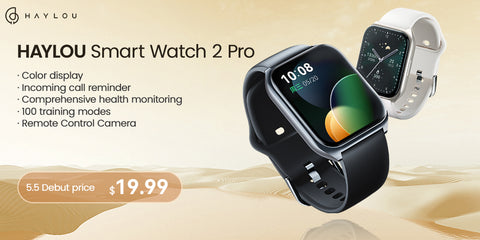 Boasting a stunning 1.55-inch high-resolution display, the HAYLOU LS02 Pro provides a crystal-clear view of your notifications, messages, and health metrics. With 12 different sports modes and a built-in pedometer, this watch is perfect for fitness enthusiasts who want to track their activities and reach their goals.
In addition to fitness tracking, the HAYLOU LS02 Pro offers a range of smart features to simplify your life. Including the ability to remotely control your phone camera. With this feature, you can easily take photos and selfies without needing to hold your phone. You can also receive notifications, control your music, and even take photos remotely using your phone's camera - all from your wrist.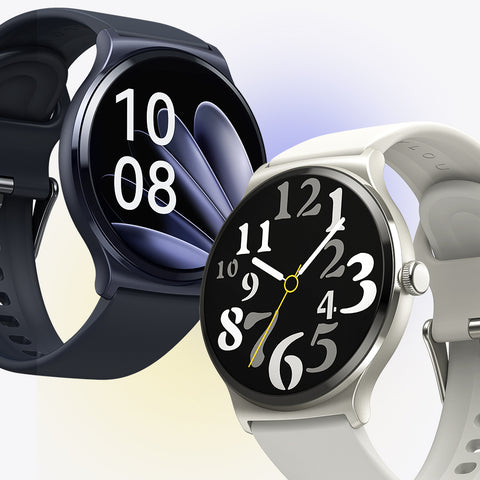 The watch also has a long-lasting battery life, lasting up to 14 days on a single charge. Plus, with its advanced health monitoring capabilities, including a heart rate monitor, sleep tracker, and stress tracker, you can keep a close eye on your physical and mental health.
"We're thrilled to introduce the HAYLOU LS02 Pro to our customers," said a spokesperson for HAYLOU. "It's designed to be your ultimate companion, providing everything you need to stay connected, active, and healthy."
The HAYLOU LS02 Pro is available now on Shopee, with a super early bird price starting at $19.99. With its sleek and stylish design, advanced features, and affordable price point, this watch is the perfect choice for anyone looking to stay on top of their health and fitness goals.
Buy link: https://br.xiapibuy.com/product/250735991/22838617044/
Original price: R$149.99(USD$29.99)
Discount: R$7(USD$1.5)
Final price: R$99.99(USD$19.99)
Official website: https://haylou.com
About Haylou
HAYLOU, a globally recognized leader in audio and smart wearable technology, was founded in 2017 in Hong Kong. The company is committed to providing consumers with exceptional audio quality and intelligent lifestyle experiences through technological innovation. With a focus on integrating "user-device-data" scenarios, HAYLOU is dedicated to establishing a digital health ecosystem that prioritizes the well-being of its users, serving tens of millions of users worldwide.
The company is best known for its smartwatches and TWS earphones. In 2022, HAYLOU announced its first bone-conduction headphones, the PurFree BC01.