HAYLOU Unveils HAYLOU PurFree Lite: Enhanced Sound Quality and Exceptional Value Redefine Audio Experience
[Hong Kong, Aug 21st, 2023] – HAYLOU, a global pioneer in consumer electronics, is thrilled to announce the upcoming launch of its latest innovation, the HAYLOU PurFree Lite. Set to debut on August 21st, this remarkable addition to our lineup is designed to deliver enhanced sound quality and exceptional value, redefining the audio experience.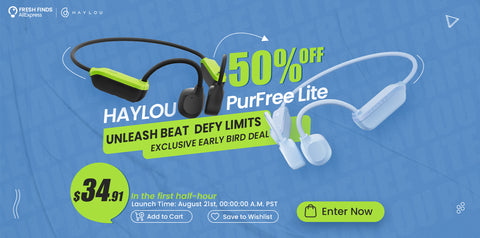 Building on the success of our groundbreaking bone conduction technology showcased by the HAYLOU PurFree BC01, which was introduced over a year ago, our team has tirelessly pursued advancements in audio engineering. This dedication has led to the creation of the HAYLOU PurFree Lite, offering users an immersive audio journey during both workouts and daily activities.
"Unleash Beat, Defy Limits" encapsulates the essence of bone conduction technology and mirrors the HAYLOU PurFree Lite's commitment to delivering an exceptional audio journey for active individuals. It's designed to provide outstanding performance during workouts and daily life.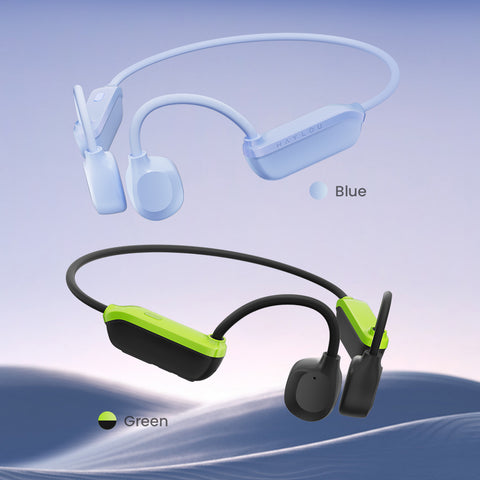 The standout feature lies in its sound quality, thanks to a 16mm dynamic driver that delivers balanced highs, mids, and lows with remarkable clarity and sensitivity. The HAYLOU PurFree Lite is the ideal choice for those eager to explore bone-conduction technology without compromising on comfort or audio excellence.
Another highlight is the use of three-section elastic titanium wire wrapping materials in the earhook and back hanger design prioritizes comfort by offering a flexible, adaptable, and stable fit while minimizing pressure points and discomfort.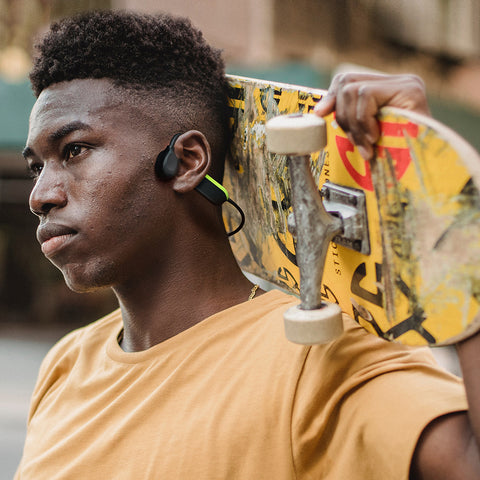 Be the first to secure your pair on AliExpress! During the first half-hour on August 21st, 00:00:00 A.M. PST, grab the super early bird offer at $34.91 for your very own bone conduction headphones! After the initial half-hour pre-purchase period until the 27th, a minimum discount price of $36.99 will still be available until August 27th. DON'T MISS OUT!
Stay tuned for the official launch of the HAYLOU PurFree Lite on August 21st.
Link for purchase: https://www.aliexpress.com/item/1005005821261871.html
On HAYLOU official: https://haylou.com/products/haylou-purfree-lite
About HAYLOU:
HAYLOU is a globally recognized brand specializing in smart wearable devices, particularly smartwatches, and wireless earbuds. With a dedication to innovation and user experience, HAYLOU continues to reshape the landscape of audio technology, delivering unmatched sound quality and comfort.
For more information, visit https://haylou.com
Facebook: https://www.facebook.com/HAYLOU.Official
Instagram: https://www.instagram.com/haylou_official/